Recognizing tardive dyskinesia (TD) symptoms in patients
An exam may benefit all patients at risk for TD, as even mild symptoms
can cause distress1,2
Screening for abnormal movements can be accomplished by observation and activation.
Abnormal movements can be identified when the patient is walking to the consultation room and during conversations with the patient.2
Activation maneuvers can help unmask movements that occur under specific circumstances (for
example, during a daily activity outside of the examination setting).3
Activation maneuver techniques2,4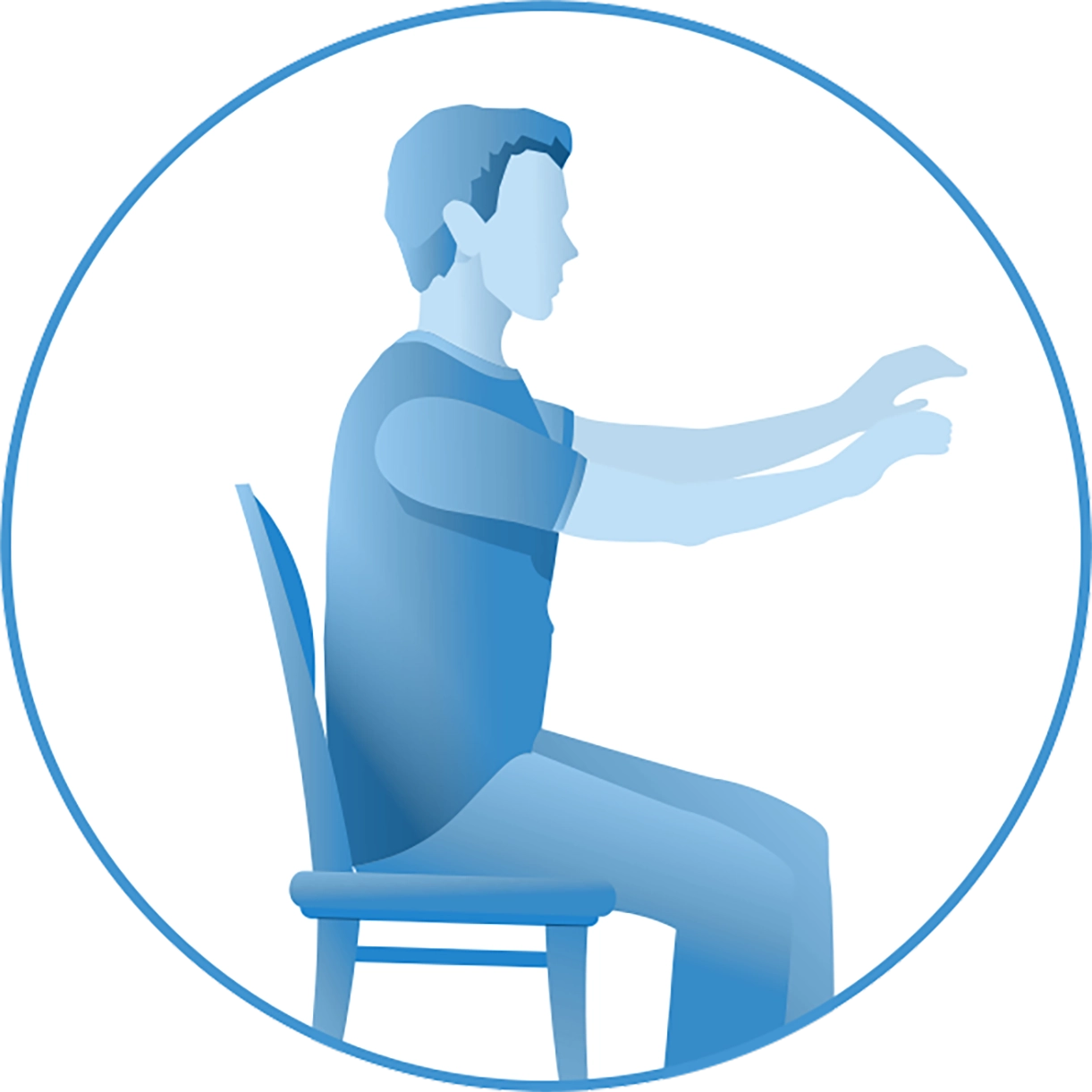 Ask the patient to:
Extend arms in front of the body and count backwards from 100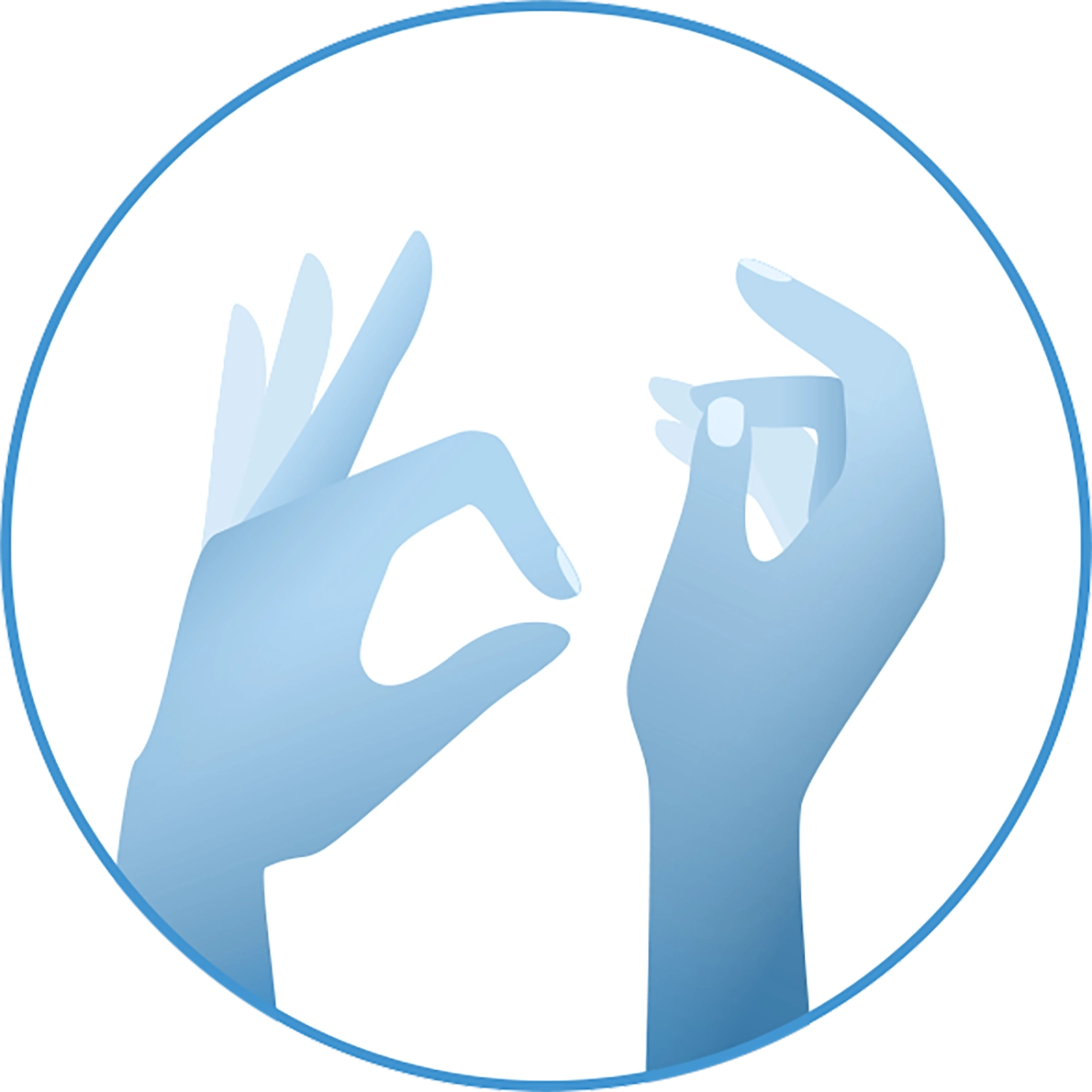 Ask the patient to:
Hold mouth open and stick tongue out while tapping thumb to forefinger with both hands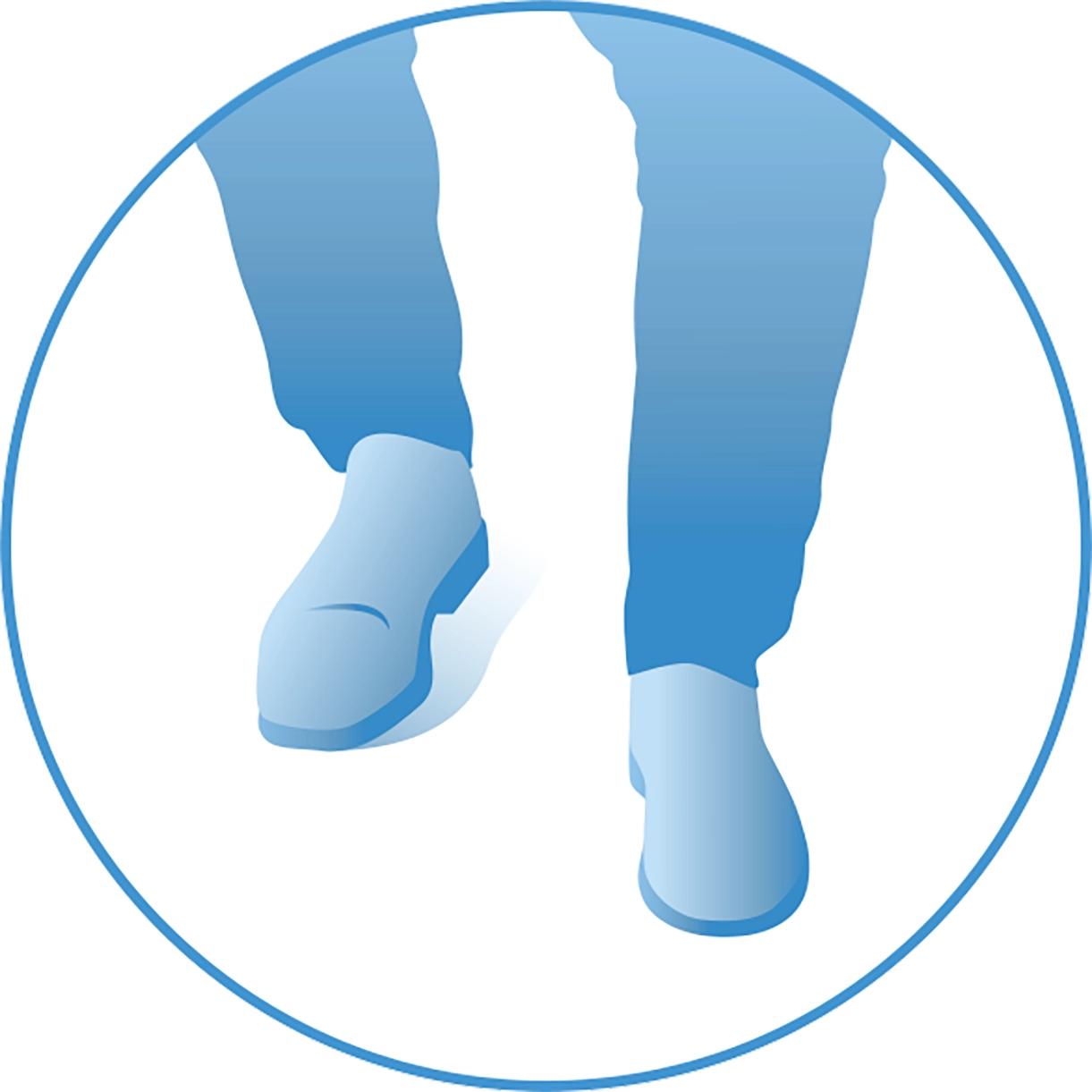 Ask the patient to:
Walk in a straight line with usual gait and posture
Observe:
Hands, arms, tongue, and face
Clinical assessments should be performed at every visit for all patients taking antipsychotic drugs (APDs)5
For patients starting APDs, use AIMS to screen and establish a baseline regarding movements. The American Psychiatric Association recommends that a full AIMS assessment be performed at least every 6 months for patients at high risk. In between these formal evaluations, semistructured, AIMS-informed assessments should be performed at every visit.5,6
Semistructured assessments may include5,6:
Patient recognition of abnormal movements when reviewing APD side effects

Visual observations during examination

Patient or carepartner report of abnormal movements

Patient complaints of movements being distressful or interfering with daily life
If the semistructured assessment reveals abnormal movements, a full AIMS assessment should be performed.5,6
AIMS, Abnormal Involuntary Movement Scale.
REFERENCES: 1. Yassa R. Functional impairment in tardive dyskinesia: medical and psychosocial dimensions. Acta Psychiatr Scand. 1989;80(1):64-67. 2. Munetz MR, Benjamin S. How to examine patients using the Abnormal Involuntary Movement Scale. Hosp Community Psychiatry. 1988;39(11):1172-1177. 3. Data on file. Parsippany, NJ: Teva Neuroscience, Inc. 4. Abdo WF, van de Warrenburg BPC, Burn DJ, Quinn NP, Bloem BR. The clinical approach to movement disorders. Nat Rev Neurol. 2010;6(1):29-37. 5. Caroff SN, Citrome L, Meyer J, et al. A modified Delphi consensus study of the screening, diagnosis, and treatment of tardive dyskinesia. J Clin Psychiatry. 2020;81(2):19cs12983. doi:10.4088/JCP.19cs12983 6. American Psychiatric Association. Practice Guideline for the Treatment of Patients with Schizophrenia. 3rd ed. American Psychiatric Association; 2021.